Krak-Old Sp. z o. o. >> About company
The Trade - Manufacturing - Service Company Krak-Old Sp. z o.o. was founded in 1989 in Krakow. In 1995 the company purchased the former Department of Telpod manufacture of condensers in Krakow, thus becoming a producer of capacitors for induction motors and discharge lamps. Capacitors manufactured by the company have all the necessary safety signs and admission to the Polish market. Are used in manufacture of high quality materials imported from France, Finland, Switzerland.
Krak-Old is the owner of Krak-Old Zakład Rezystorów S.A. in Szczucin. The plant produces high-quality resistors and potentiometers, and has expanded the Department of Mechanical Engineering, which provides services - tool mechanical. Among the contractors of the Department of resistors are customers from Sweden, Daewoo (car Matiz, Lanos), Philips Lighting Poland S.A. and others.
For many years we have been trading in electrical engineering, tooling, abrasive products, welding, installation and sanitation. Sales Network shops and warehouses form in Krakow, Bochnia and Tarnowskie Gory.
P.P. Elmet S.A. has branches in Koszalin, Kolobrzeg and Bytow. Instead of Elmet distribution network Elmet Rzeszów S.A., covers the Rzeszow, Kielce, Ropczyce, Jaslo, Sanok, Nowa Deba and Przemysl.
Krak - Old is also a shareholder and a member of a consortium of Polish Group Electric FORUM-RONDO Sp. Ltd. brings together over 50 companies operating throughout the country.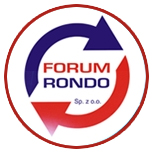 In addition to commercial activities we are also a manufacturer of capacitors to the motors and discharge lamps, resistors, potentiometers, transformers, ceiling and other metal and electrical products.
We invite you to cooperate and benefit from our services.